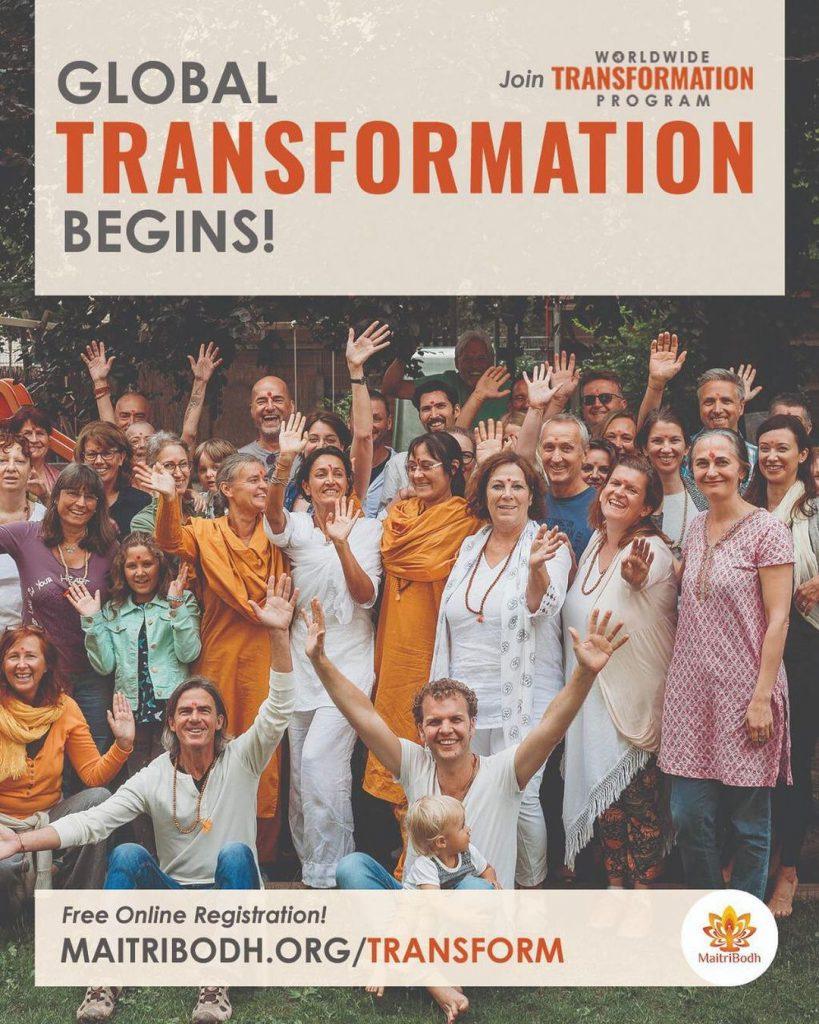 We are living in times of change and are challenged to grow personally and to do our part for a peaceful world of compassion. Maitreya Dadashreeji helps You on this path with his socio-spiritual organisation Maitribodh Parivaar. We call ourselves a family (parivaar) and want to help each and every individual to hear the voice of their own heart and to live in harmony with nature once again, our motto: "One World. One Family".
Therefore, I cordially invite you to register free of charge for the programme "Global Transformation Begins": maitribodh.org/transform
It has startet in january 2021 but there will be further batches.